Serving East Texas communities since 1995, we offer a variety of activities to provide your child with choices they are sure to love.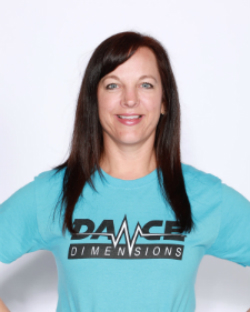 Owner, Director of Rhythm Elite, Lil Rhythm, Technique 4, & Choreographer
Classes: Mini Movement, Lil Rhythm, Mommy and Me
I opened Dance Dimensions in June of 1995 after graduating from Stephen F. Austin State University with a Bachelor's Degree in Elementary Education, a specialization in Mathematics and a minor in Dance. I danced on the Pom Squad at SFA, was the captain one year and a collegiate All-American one year. I danced for the Dallas Sidekicks for two years and the Dallas Mavericks for one year. I have always enjoyed teaching children, especially girls. That became a more intense passion when God blessed me with triplet daughters! I love teaching dance because of the kids. They're so much fun, and you never know what they're going to say. I also enjoy getting to know the families of the dancers as well. I love music and with dance I get to interpret my version of what rhythms I hear in the music.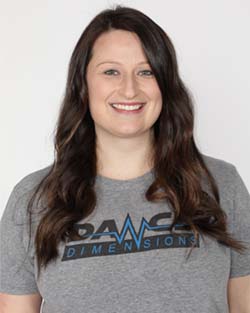 Director of Strictly Rhythm, Rhythm Express, Technique 3, Hip Hop 3/4, Sweat and Sparkle 3/4, & Choreographer
Classes: Jazz 2, Pom 2
I have been a part of the DD family since I started taking class as a 6th grader in 2000. After quickly learning my love of dance, I experienced one year on Rhythm Express and four years on Rhythm Elite- including the MA National Champion team in 2004! I danced on the University of Texas at Tyler Pom squad (GO PATRIOTS!) for two seasons, then graduated from UT Tyler with a Bachelor's of Science in Interdisciplinary Studies. I now teach second grade at Jack Elementary in Tyler.
I began teaching at DD as a high school sophomore in 2004, and have since taught every style of dance and every age group from Pre-K to high school. Although teaching all styles is an enjoyable whirlwind, my favorite style to teach is Pom! I love being able to work with so many visuals and getting to hear the sharp, crisp movements from the kiddos' poms. I also love Pom because it has a lot of similarities to cheerleading, which also has a special place in my heart.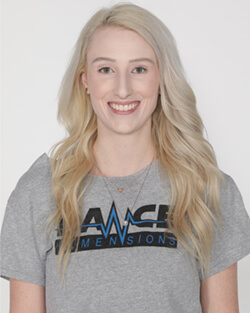 Teacher, Choreographer
Classes: Tap & Ballet 1 & 2, Hip Hop 1 & 2
I've taken dance at Dance Dimensions since I was 5 years old, and got the opportunity to start to assisting dance classes at the age of 15. I was a part of the ballet program at TJC and performed in The Nutcracker. I am married to my high school sweetheart and have one son named Graham. I am an RN nurse and work full time at UT Health Hospital in Tyler on the neurology floor. Being a nurse and a dance instructor are my passion and I love that I get to do both!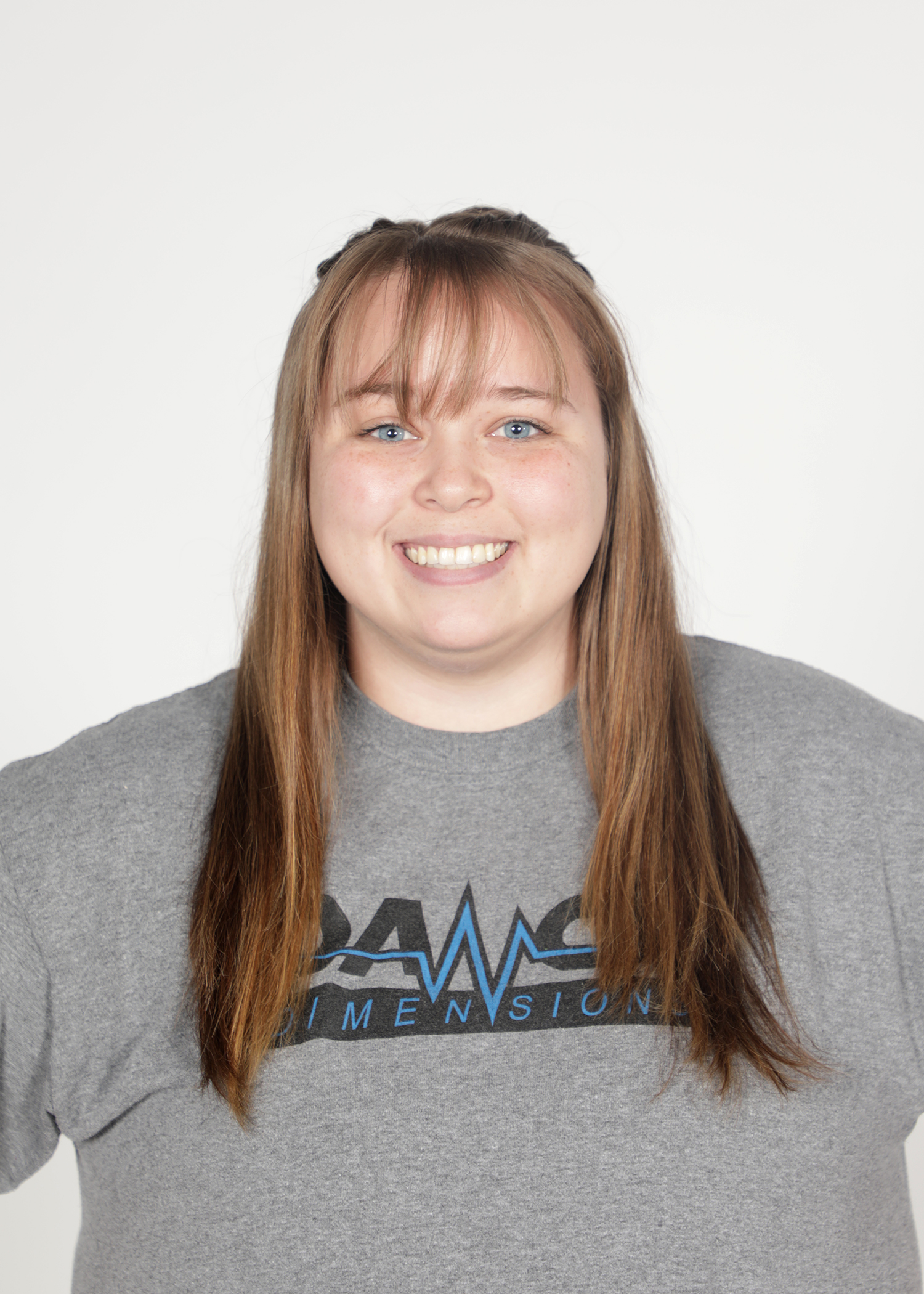 Teacher
Classes: Mini-Movement and Jazz 2 and Strictly Rhythm
I'm Miss Megan and I'm from Lindale. I've danced at Dance Dimensions for 7 years. I was also a Starstepper at LHS all four years and Co-Captain my senior year. I have been teaching at Dance Dimensions since 2014. I am currently studying at Tyler Junior College towards my elementary education degree, and then I am planning on transferring to UT Tyler to get my Bachelor's. I am also a Manager at Build a Bear Workshop in Tyler and adore when my dance girls come and see me. Due to being a DD for life, I know just how much your dance family can mean to you and just how big of an influence the dance staff has in your life. Thank you for allowing me the privilege of being in your children's lives!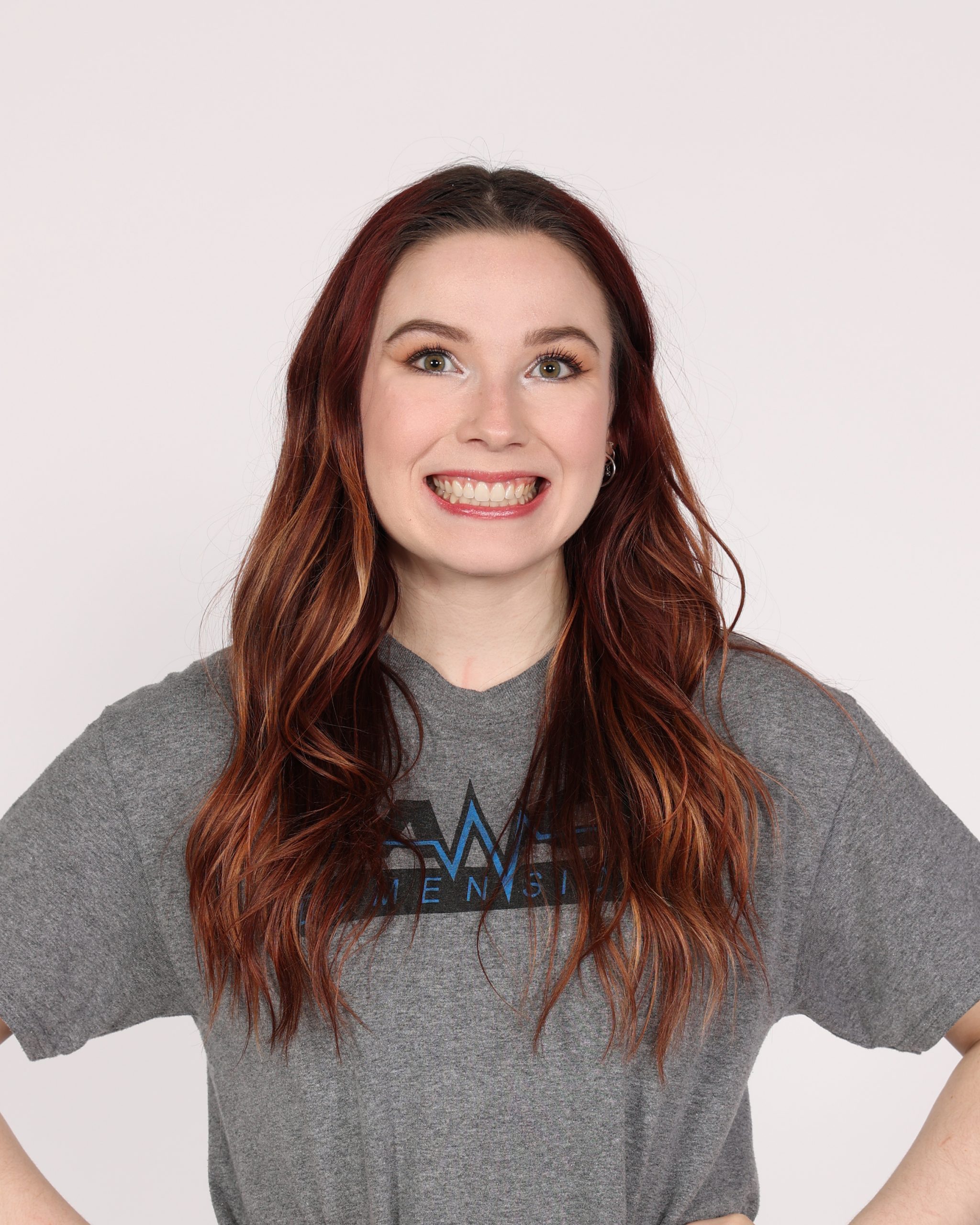 Classes: Contemporary, Ballet and Technique and is assistant director for Rhythm Elite.
My name is Dallas Tobias and I started my dance career at Dance Dimensions, taking classes and competing for 12 years! I was a member of all 4 competition teams at Dance Dimensions, competing in team, duet, and solo divisions and winning 5 different Nationals Titles from different competition circuits and different dance styles. I was also a Varsity cheerleader for Van High School. After high school I attended McLennan Community College and was a member of the National Champion MCC Dance Company. I transferred to Texas Woman's University where I was a 3 year member on the Pioneer Pride Dance Team. I was an CDA Collegiate All-American and served as Dance Captain for 2 years. Currently I work for the National Dance Alliance as a summer camp instructor working with numerous teams across the nation. In June 2022 I married the love of my life, Jacob! I am finishing my degree in Education from TWU hoping to become an elementary teacher soon. I am so excited to be back with my DD family sharing my passion for dance!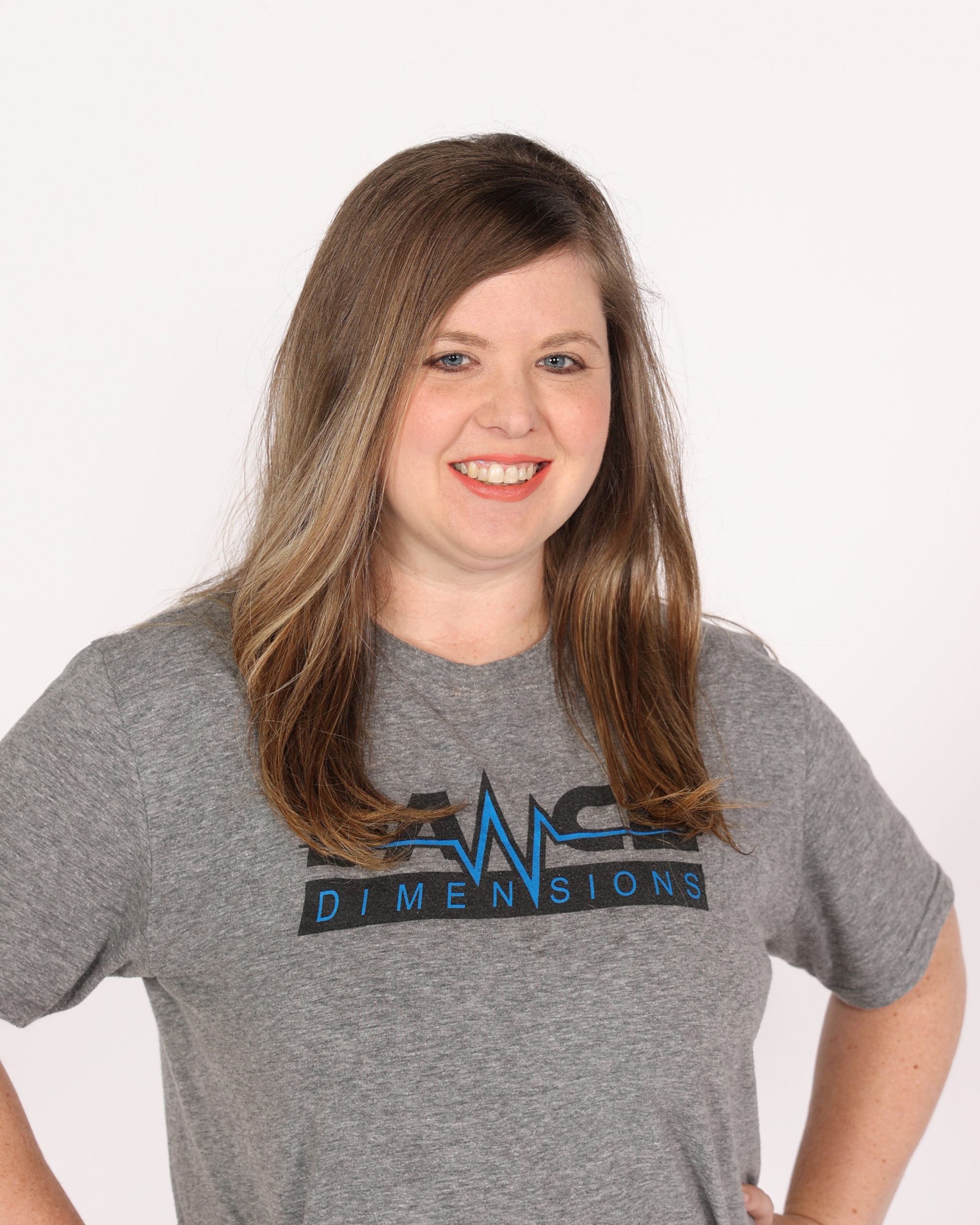 My daughter Hayvn goes to school in Grand Saline and dances at Dance Dimensions, and I have had the pleasure of being apart of the Dance Dimensions office staff for several years. I enjoy seeing all the dancers on Monday nights and helping families by delivering outstanding customer service and supporting the studio however I can.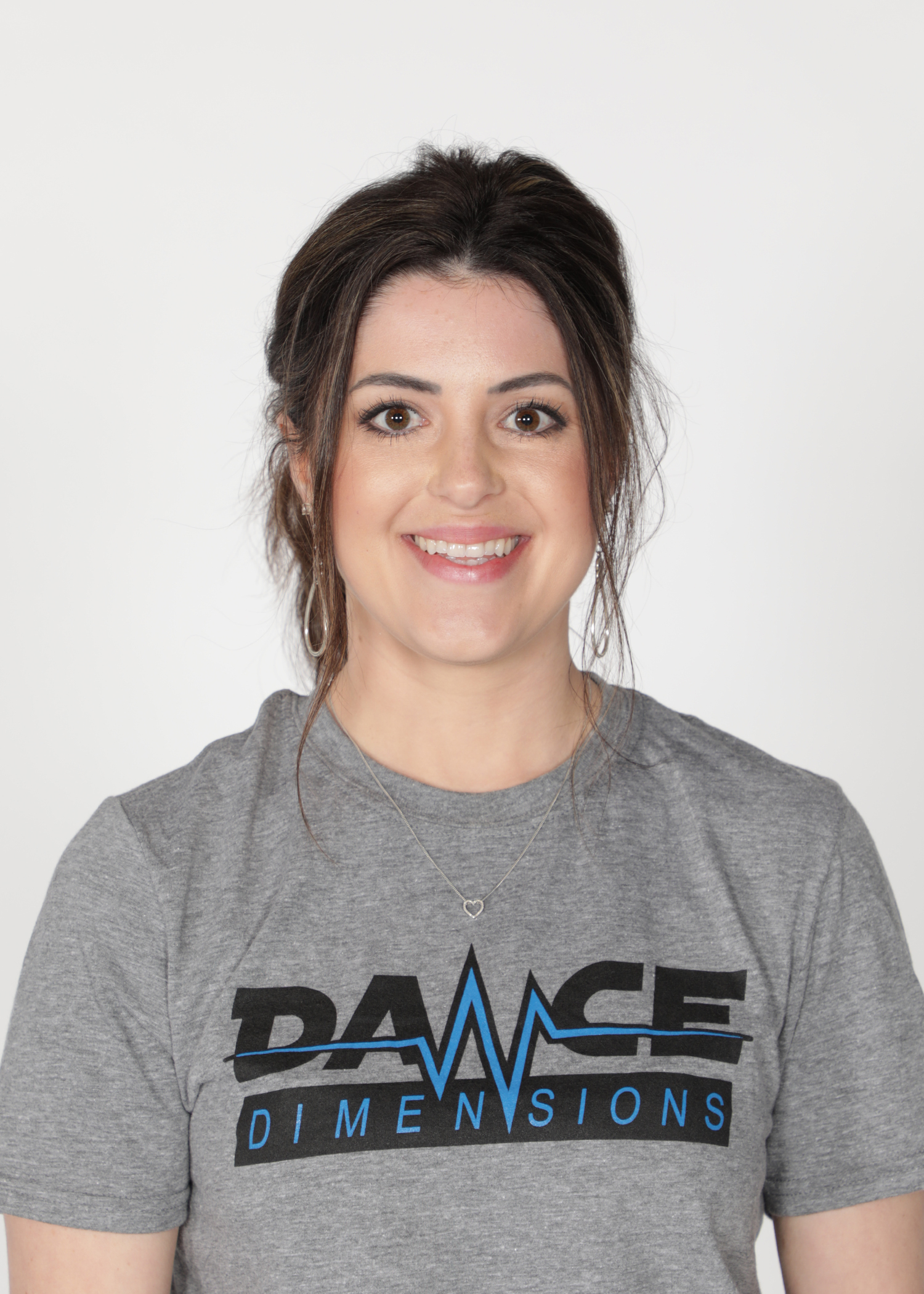 Lil' Rhythm Director
Dance has been a passion of mine since I was 2 years old. I began taking dance in Longview from a former New York Rockette, Dottie Hunt. She taught me discipline, technique, and most of all, my love for dance. At the age of 4, I began competing in clogging and tap. Throughout the 20 years of my dance career, I won multiple Championship titles in clogging.  In Junior High I added another passion to my hobbies, cheerleading. I cheered for Gilmer ISD, and went on to cheer for Tyler Junior College. During my college years, I taught competitive cheerleading, gymnastics, ballet, pointe, tap, jazz, and lyrical. I love teaching dance and enjoy being around kids especially the younger dancers.  I also have two daughters that are in Quitman ISD and take dance at Dance Dimensions.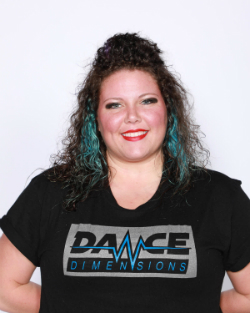 Teacher, Choreographer
Classes: Tap 3 & 4
My name is Chauncie Roberts and I've been dancing for 25 years and studied a wide variety of dance. I've had amazing opportunities to travel and perform in prestigious places such as Disney World, The Navy Pier and have been fortunate to dance alongside the Jonas Brothers and The Black Eyed Peas. I have been teaching professionally for ten years. I specialize in jazz, tap, modern, ballet/pointé, Broadway and even Hip Hop. I graduated from Lindale High School as a four-year member of the Star Steppers and two of those years I had the honor of being Sr. Lieutenant. After high school I went to Ottawa University on a full scholarship to dance on their Pom squad and won the NAIA Solo National Championship. From there I came back home to TJC to finish my degrees. I'm currently working towards my RN/BSN and work at Christus Mother Frances on the Postpartum mother/baby floor which I absolutely love! This past year I married my best friend and partner in life Bobby Roberts and In April we introduced our beautiful baby girl Nova Shy'Anne into this world. She is my light that shines bright and I can't wait to share with her and teach her as I do my students. I love what I do and I love teaching everything I know, hoping that one day I'll make a difference in not only my student's eyes but also my daughter's as well!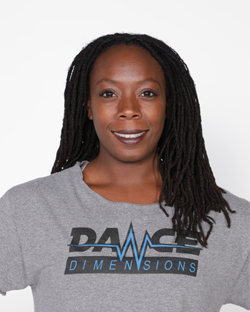 Choreographer
Dallas Muscle Memory Dance Theatre Company Member
Dance/Kinesiology degree from Stephen F. Austin State University
4 years SFA Pom Squad member, SFA repertory company
Professionally taught throughout the United States, Brazil, Amsterdam, Netherlands
Judges contest events and teaches for MA Dance and Auxiliaries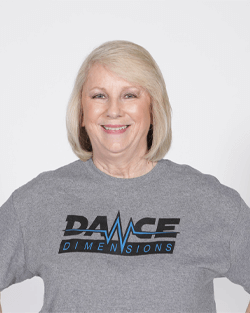 Office Staff
Both of my daughters have danced at DD for years! My oldest, Brittney, went on to be an Apache Belle and later a Captain at Tyler Junior College. My youngest, Cassie, is currently a dance teacher at DD. I also have 3 beautiful grandchildren. I've worked at Dance Dimensions since 2003.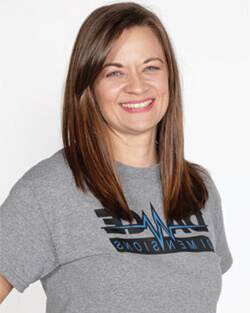 Office Staff
My daughter had taken dance at Dance Dimensions for over 10 years. She goes Lindale High School and my son graduated from there. We spend all of our free time going to band performances, all things dance, and supporting our children in all of their adventures. My husband and I have been married 24 years. It is my pleasure to help you and your dancer chase their dreams.
We're dedicated to offering the best in children's activities and more to our community. Here's what some of you are saying:
"You're so kind and joyful with the girls. We love Dance Dimensions so much and I think its worth continuing to make the hour long drive back to Mineola every week to keep my girls dancing at DD"
-Abby P.
"Your staff is truly a gift to all these young girls and boys and their families.Please know how much you do influence them."
—Michelle C.
"Best of the best studios out there! This place fills every girl's and boy's dream when walking in!"
—Skyelar R.
"My daughter danced with DD for 14 years and it had a very positive impact on her life. She was taught responsibility, accountability and how to function in a team atmosphere. She made so many life-time friends at Dance Dimensions."
—Cindi C.
"We have been so pleased! My girls love dance dimensions and so do we! ❤ Staff is wonderful."
—Carrie F.
"Dance Dimensions is the best of the best! We LOVE it!"
—Mitzi J.
"Very open & parent or visitor-friendly.  The staff is very patient with the younger students!"
—Marci M.
"They're great! Definitely a group that knows their stuff!"
—Joseph P.
"I totally recommend this!!! I went here for 4 years!"
—Brooke B.