Discover our wide range of classes to fit every style and need!
We WILL be having Events & Classes and will be following the CDC Guidelines to ensure everyone is safe. If you have any questions please feel free to give us a call.
903-569-5664
Mommy and Me is for ages 18 months to age 3. This is an introduction into dance and teaches young children coordination and balance through fun activities that they can practice at home. This class will also help with life skills such as following directions, listening to a teacher and promotes social skills.
Mini Movement is for ages 3-5 and is a 45-minute Pre-K class. These dancers will learn coordination, balance and rhythm skills through interaction and creative movement. This class will also help with life skills such as following directions, listening to a teacher and respect for other classmates.  They will also learn basic fundamentals of Ballet and Tap. This is a recital class and dancers will do both a Ballet routine and Tap routine in the recital.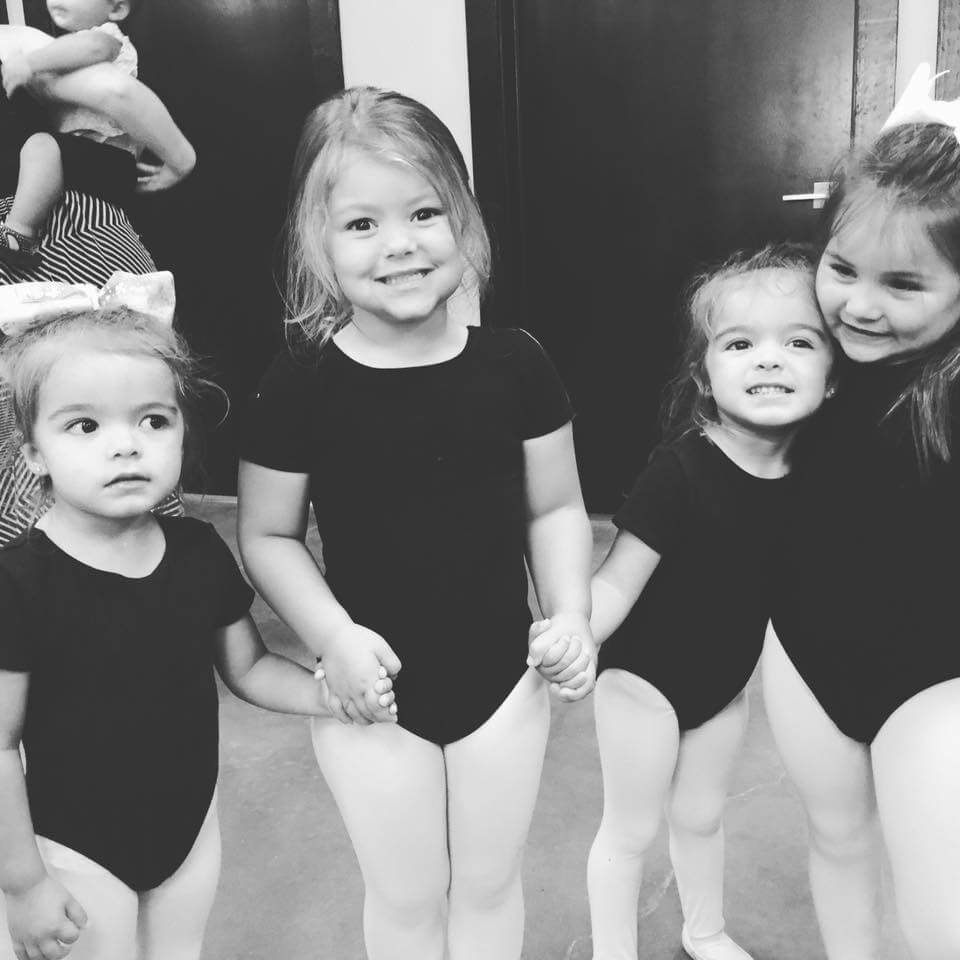 Tap & Ballet Combo Classes
The Tap and Ballet Combo class is for dancers in Kindergarten through 6th grade. During this combo class, Ballet is always taught first. This is a recital class and students do both a Ballet routine and Tap routine in the recital.
Ballet is an elegant style of dance, and is the foundation for all dance styles. It teaches grace, poise and basic technique to provide a good foundation for all other dance styles. Ballet class will help dancers with posture, flexibility, balance and self-discipline. It is learned through repetitive movement at the barre, across the floor and in the centre.
Tap is making rhythmic sounds with your feet. It can be a traditional Broadway style or a funky Hip Hop inspired style of tap. Tap dance helps develop rhythm, timing and coordination.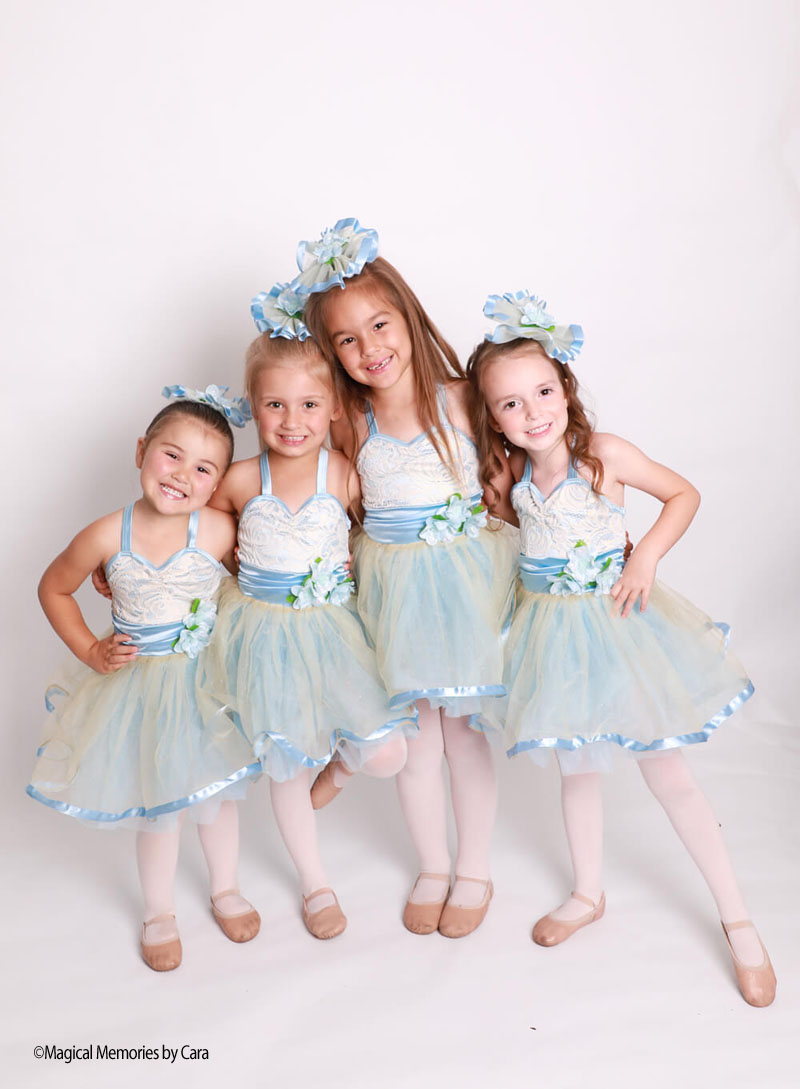 The Jazz class is offered for dancers in Kindergarten through 6th grade. It is a technical, stylized type of dance, which incorporates tricks, such as kicks, leaps, and turns. In Jazz class dancers will work on body alignment, conditioning, stretching and stylization.
The Pom class is offered for dancers in Kindergarten through 6th grade.  Pom is a cheerleading style of dance, which incorporates kicks, toe touches, ripples, and sharp motions.  Pom helps with arm placement, flexibility, power and performance quality.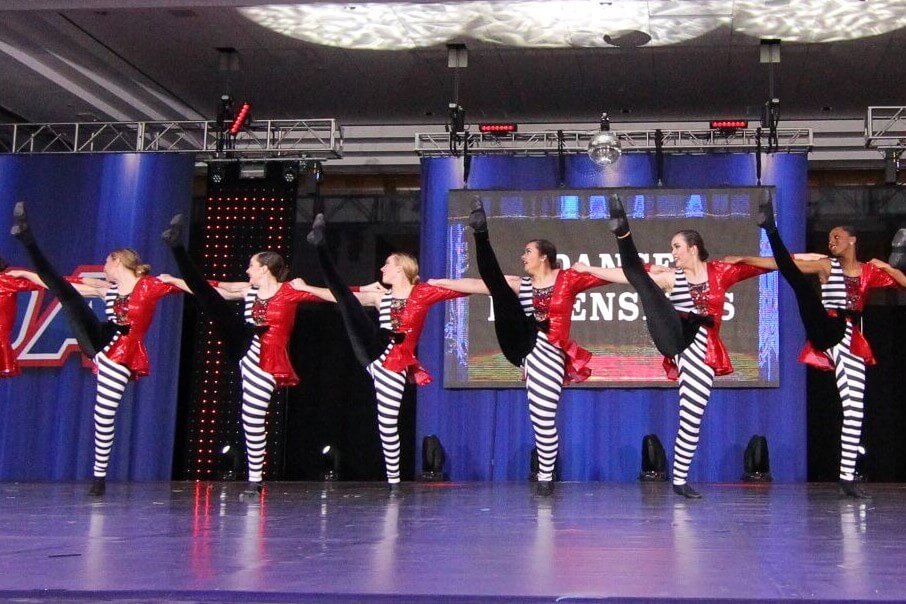 The Technique class is offered for dancers in Middle School and High School. In Technique class the students work on exercises for strength and conditioning as well as focus on flexibility, leaps and turns.  It is a power packed class with short combos to link skills together.
Hip Hop is a street style of dance that can either be fast and full of high energy or slower with a beat-driven groove.  In this class, students work on rhythms as well as Hip Hop tricks like headstands and freezes. This type of dance is very dynamic and is usually seen in videos and commercials. This class helps develop coordination, body balance and self-confidence.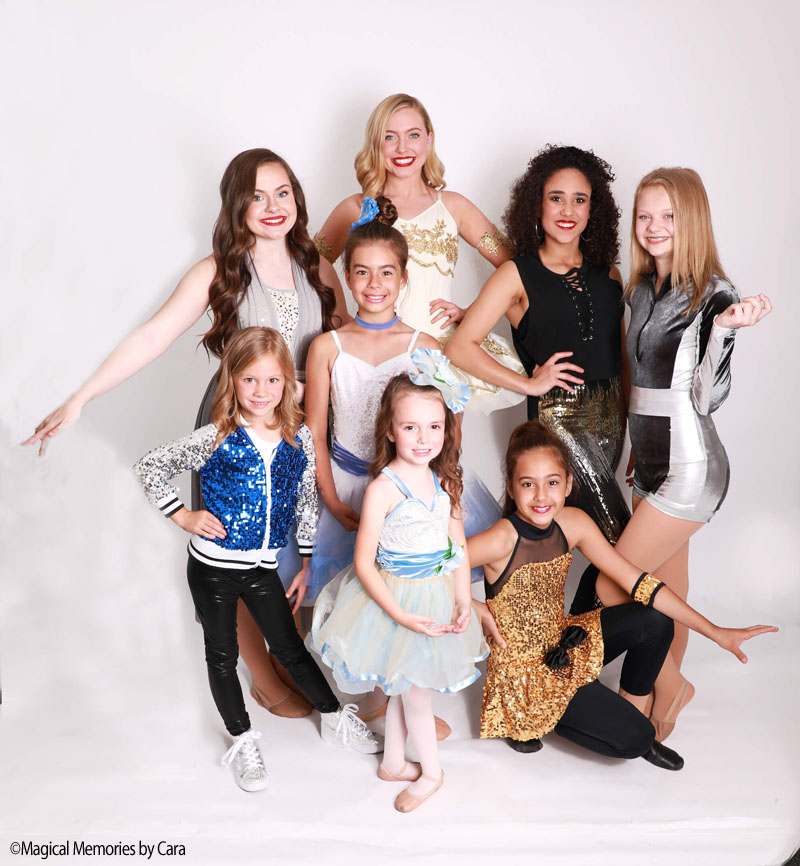 This is a stretch, conditioning and strengthening class.  You will use multiple exercises to tone and strengthen your core and your muscles as well as work on your stamina and flexibility.  This class will also help with balance, as well as push you to make your jumps higher.  We work hard now to we can shine later....Sweat then Sparkle.   This class Has 4 different Levels; 3rd-5th grade, Middle School, High School and Adults.
This class will offer a different dance style each month. You may sign up for the full class or by the month.
Possibilities of styles offered are clogging, drill team, twirling, musical theatre, contemporary, modern, world dance, etc.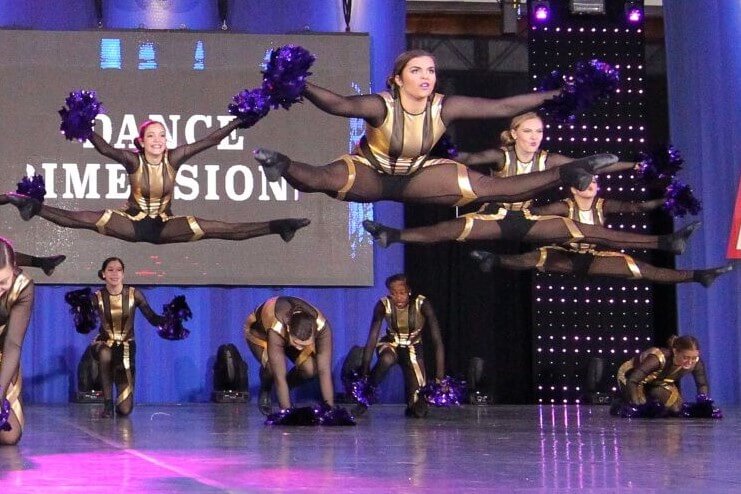 REFIT® is a life-changing group fitness cardio experience that rocks your body, heart, and soul with powerful moves and positive music to inspire you from the inside out. Every body belongs!
REV+FLOW is a low impact/high intensity workout that focuses on increasing overall strength, power, flexibility, coordination, balance, and mobility
*A mat and 2-3 lb hand weights are optional but not required (first 3-4 weeks are without weights)
Becky Summers - Instructor
214-458-8230
[email protected]
www.facebook.com/refitwithbeck/
January 2nd-both classes FREE!!!
$40/month - 1 class a week
$65/month - 2 classes a week
*Friend or family member rate:
$60/month for 2 people, 1 class
$100/month for 2 people, 2 classes
REFIT on Thur. 6:30-7:15 pm (ages 8+)
REV+FLOW Thur. 7:15-8:00 pm (ages 15+)
4 Things Every Parent Should Know Before Enrolling Their Child in Dance Class
There are 4 things that every parent should consider before deciding on an extracurricular activity for their child. The following details can reduce hassles and increase the satisfaction of being involved in a dance program. This information can make a huge difference in the quality of instruction your child receives.
"Very open & parent/visitor friendly. Staff very patient with the younger students!" —Marci M.
*There is no dress code for the summer. Just try to have the proper dance shoes*
We're dedicated to offering the best in children's activities and more to our community. Here's what some of you are saying:
"You're so kind and joyful with the girls. We love Dance Dimensions so much and I think its worth continuing to make the hour long drive back to Mineola every week to keep my girls dancing at DD"
-Abby P.
"Your staff is truly a gift to all these young girls and boys and their families.Please know how much you do influence them."
—Michelle C.
"Best of the best studios out there! This place fills every girl's and boy's dream when walking in!"
—Skyelar R.
"My daughter danced with DD for 14 years and it had a very positive impact on her life. She was taught responsibility, accountability and how to function in a team atmosphere. She made so many life-time friends at Dance Dimensions."
—Cindi C.
"We have been so pleased! My girls love dance dimensions and so do we! ❤ Staff is wonderful."
—Carrie F.
"Dance Dimensions is the best of the best! We LOVE it!"
—Mitzi J.
"Very open & parent or visitor-friendly.  The staff is very patient with the younger students!"
—Marci M.
"They're great! Definitely a group that knows their stuff!"
—Joseph P.
"I totally recommend this!!! I went here for 4 years!"
—Brooke B.