Activities in Action = Fun + Friends + Fitness
Get away from the electronic screens for a change
Move to improve physical & emotional fitness
Learn social skills with fun and friendly face-to-face interactions
Choose from 3 different programs to suit your likes & needs
Strictly Sports – (Ages 3-2nd grade)
The Sports Enhancement Clinics are for boys and girls ages 3-7. These clinics will help them develop basic gross motor skills required for each sport. Each clinic is 3 hours in length and will have 3-4 rotations of working on a certain skill, games related to that sport, free play and snacks. We are excited to have 2 Middle School coaches to work with our kids. Hayley Stanley has coached 7th-12th grade Volleyball, Basketball and Track. She worked at APEC (Athletic Performace Enhancement Center) in Tyler for 3 summers and has 2 young children of her own. John Vandover is the Athletic Director for the Mineola Middle School, and he currently coaches boys Football, Basketball and Track. Coach Vandover has worked with younger athletes through Little League and Little Dribblers.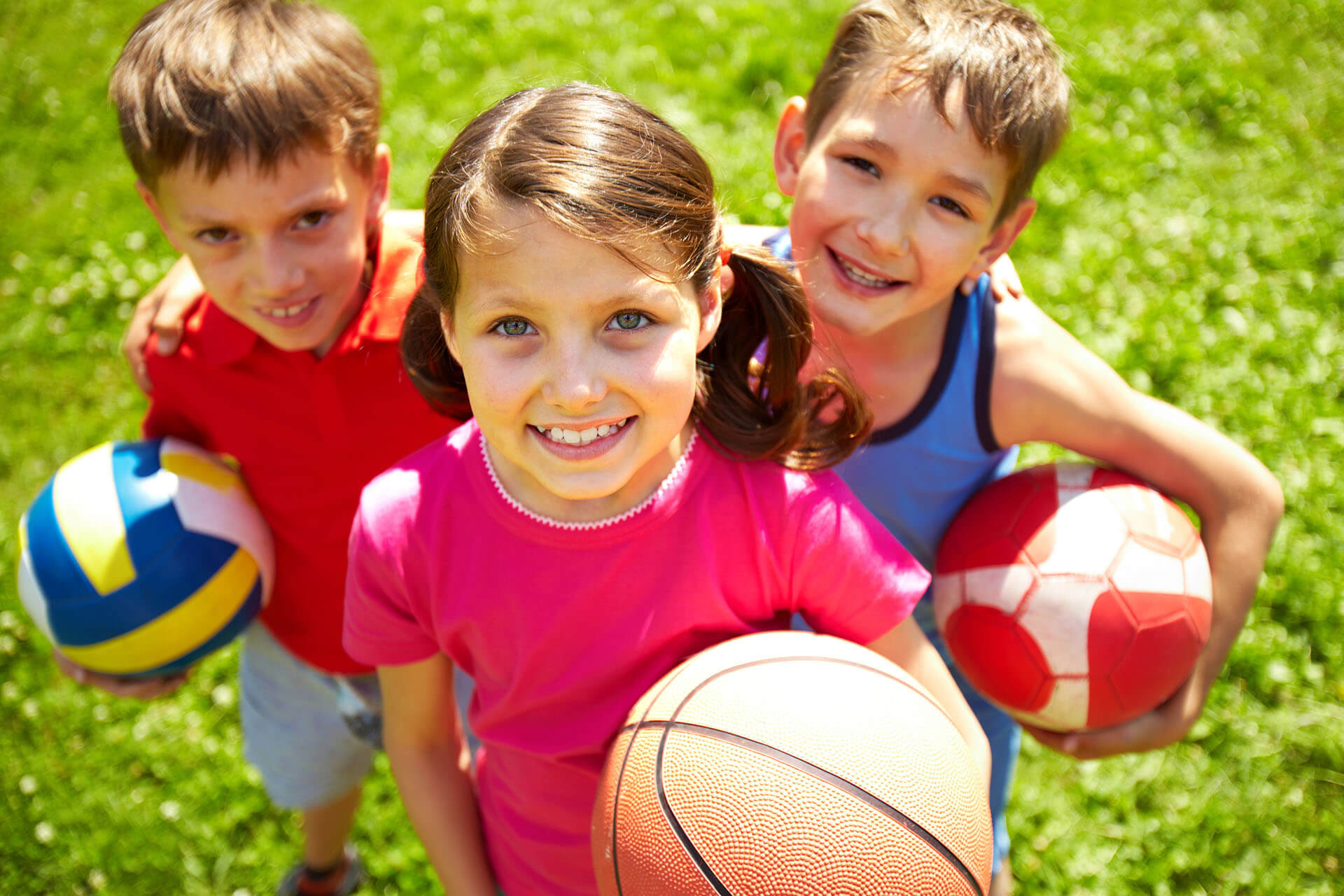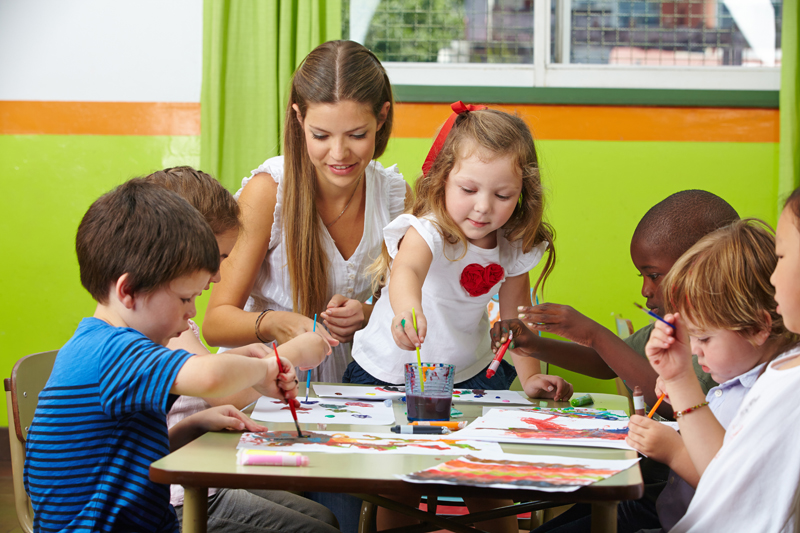 Fine Arts – (Ages 3-5th grade)
Our Fine Arts Clinics were created to expose Pre-K, Primary and Elementary Aged kids to the Fine Arts. Each Clinic is 3 hours long and will have 2 main activities to accomplish. Some of the Fine Arts are practiced while stationary, so we paired those with fine arts or martial arts that move. This allows the kids to work on both fine motor skills and gross motor skills. Music and Movement will be taught by Carrie Gonzalez. Carrie has her degree in Music Education and is currently the counselor at Mineola Elementary. Drama and Dance will be taught by Chauncie Thompson and Ryan Jackson both of whom have been dancing and participating in musical theatre for years. Painting with a Punch will be taught by Martial Arts instructor Mr. Yager. Mr. Yager has been teaching Martial Arts in Mineola for 25 years and has experience in Karate, Taekwondo and Jujitsu.
Summer Dance - (Ages 2-12th grade)
Our Summer dance classes offer fun and technique all in one. It is a great time to try out a certain dance style. We get the kids moving and interacting with their friends. We offer 3 different opportunities during the summer for different age groups and abilities. The classes offered are in Ballet, Tap, Jazz, Hip Hop, Pom, and Technique.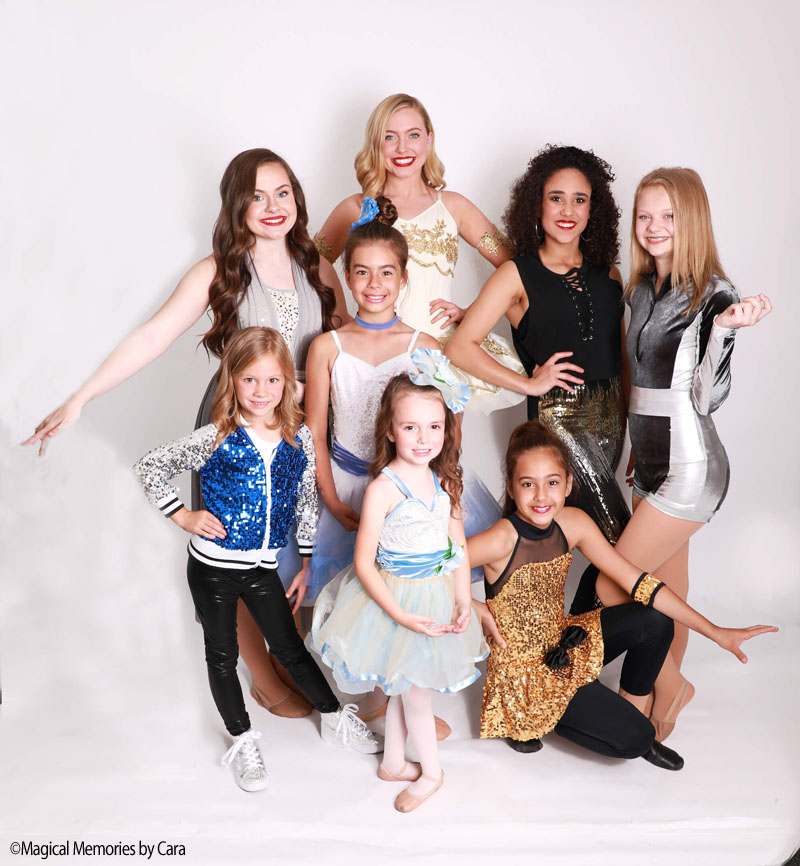 Whimsical Wishes Dance Camp
Summer Registration
May 21st - 3:00-6:00
June 6th
Fine Arts Clinic - Music and Movement 9:00-12:00
Strictly Sports - Basketball 1:00-4:00
Summer Classes June 10-13
June 14th - Rhythm Team Tryouts (Grades 4-12)
July 12
Strictly Sports - Soccer
Fine Arts - Drama and Dance
July 15-18 - "Whimsical Wishes" Dance Camp
July 19th - Fall Registration
July 19th and 20th - Master Class Camp
August 3rd
Strictly Sports - Volleyball/Flag Football
Fine Arts - Painting with a Punch (Karate)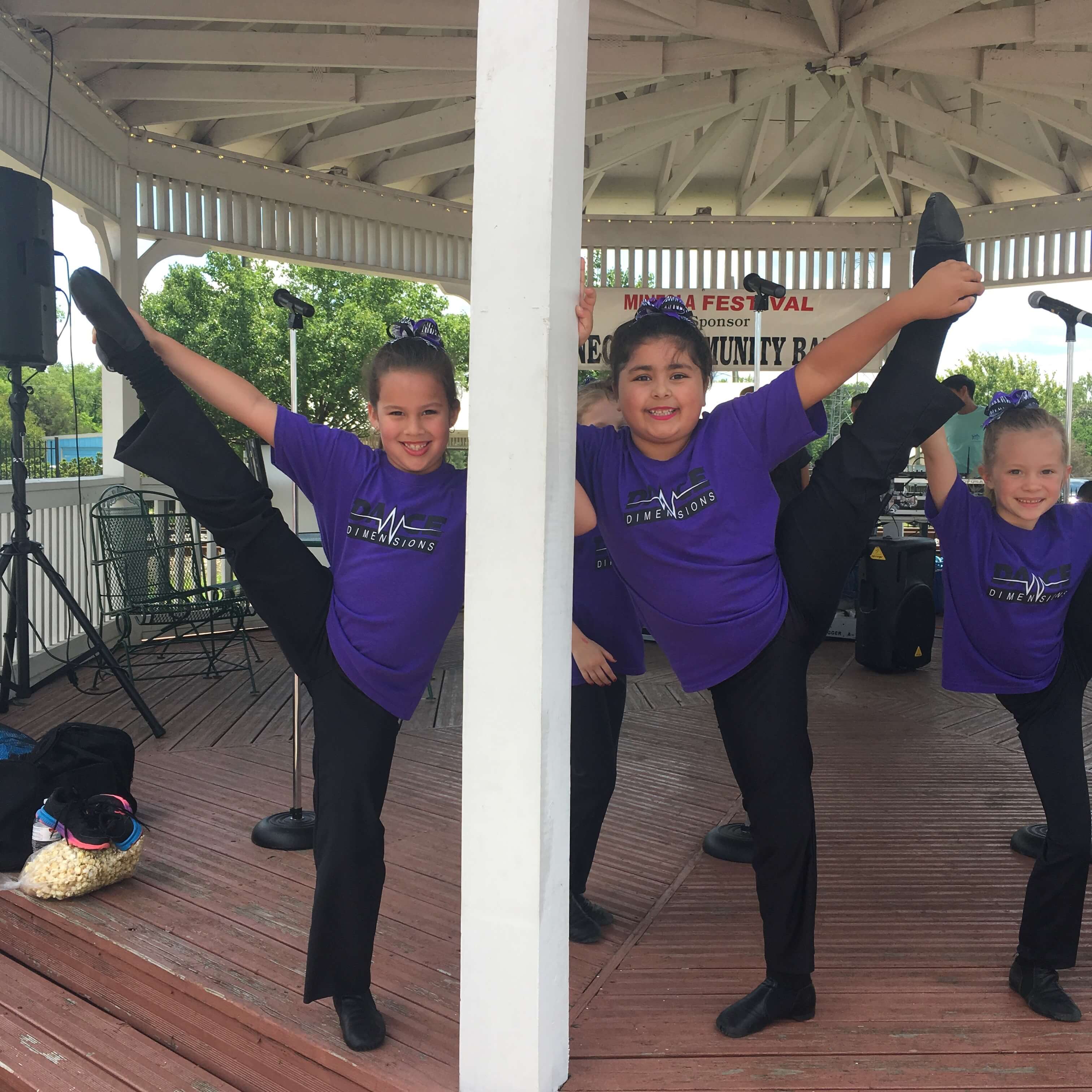 Pre-K Prep - $50
Mini Movement - $55
1 Hour Class, 2 Days - $40
1 1/2 Hour Class, 2 Days - $50
1 1/2 Hour Combo, 2 Days - $55
Unlimited Classes:
Level 1 - $130
Level 2 - $155
Level 3 & 4 - $190
"Whimsical Wishes" Camp
July 15-18
Level 1 (K-3rd) 10:00-1:00 - $150
Level 2 (3rd-6th) 1:00-5:00 - $175
Pre-K 5:00-7:00 - $100
Master Class Camp
July 19th and 20th
6th-12th grade - $200
*There is no dress code for the summer. Just try to have the proper dance shoes*
We're dedicated to offering the best in children's activities and more to our community. Here's what some of you are saying:
"You're so kind and joyful with the girls. We love Dance Dimensions so much and I think its worth continuing to make the hour long drive back to Mineola every week to keep my girls dancing at DD"
-Abby P.
"Your staff is truly a gift to all these young girls and boys and their families.Please know how much you do influence them."
—Michelle C.
"Best of the best studios out there! This place fills every girl's and boy's dream when walking in!"
—Skyelar R.
"My daughter danced with DD for 14 years and it had a very positive impact on her life. She was taught responsibility, accountability and how to function in a team atmosphere. She made so many life-time friends at Dance Dimensions."
—Cindi C.
"We have been so pleased! My girls love dance dimensions and so do we! ❤ Staff is wonderful."
—Carrie F.
"Dance Dimensions is the best of the best! We LOVE it!"
—Mitzi J.
"Very open & parent or visitor-friendly.  The staff is very patient with the younger students!"
—Marci M.
"They're great! Definitely a group that knows their stuff!"
—Joseph P.
"I totally recommend this!!! I went here for 4 years!"
—Brooke B.